Dignitary Member
Supporting Member
Mikki seemed to come out of nowhere. She is 7 (almost 8) and the daughter to one of Joys friends. It all started when she asked what my stuffed black coyotes name was? WTF? Here she was fascinated with my mounts and the desire was building. She soon pointed to one of the deer and said "I want one of those". When I asked her if she could shoot a deer, her eyes lit up and sparkled like it was Christmas! (Knowing this little girls background, I knew she deserved all this and more!) A real friendship was born right there and then.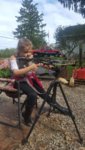 I took her out into the driveway and started her off with a Parker Challenger Crossbow. She only shot 3 times that day (And shot my Harley Shed on the first try
) But settled down and hit the target the other 2 times.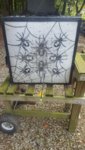 Next visit to our house she shot several times and started getting better used to the bow and shooting.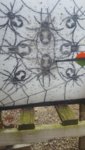 ...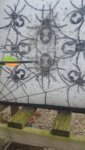 I had all my Grandsons outgrown hunting clothes so it was time to see what we had ~~ everything seemed to fit her or was a little big which was good news!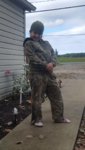 We then went on to shoot some more and it was all coming together fast.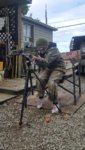 ......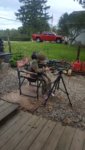 The excitement in this little girl is amazing.
Last edited: