I love a job where you can shoot shit!
2 pup groundhogs shot less than 3 minutes from each other with the farm's 10/22 which I've never shot before today. I shot the first one in the left armpit and the second one in the other one. I was aiming for chest on both, so I can't say that the gun is anymore patterned!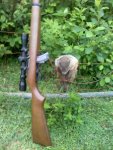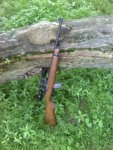 And yes, Danman, it felt good to make something die.