Dignitary Member
Supporting Member
Unfortunately, due to car shopping all day on Saturday I only made it out to hunt 1 day this weekend. And to top it all off, I didn't see a single deer all day long! But, I collected the memory card from the Bushnell and finally got another picture sequence of this buck. If you remember, this is the buck from my "Target Acquired" thread a couple months ago. To date, this is only the second set of pictures I've gotten of this buck. He seems to be very reclusive, but I'm happy to see him caught in daylight.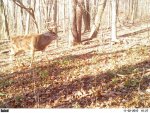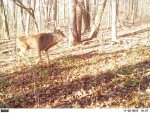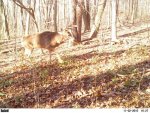 Here are a couple pics from the first time I got him on camera...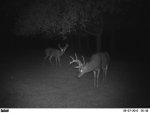 In the infrared pics, it's easy to see his forked right brow tine... but I can't see it in the most recent pics... Hopefully he didn't break it off! Either way, this deer is an absolute beast and I'm pretty excited to get some more pics of him.
To be continued... (I hope)