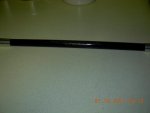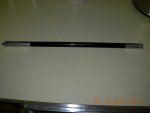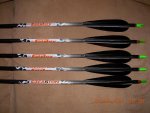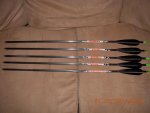 I have five Easton fatboy 400's for sale. They are in excellent condition and are 28' from the throat nock to tip. Total arrow weight is around 325. They are fletched with 4 inch feathers. $50 tyd...
The stabilizer is a Stokerized like new with light end weight. It is 18" and a great stab. I am shooting for Vendetta now so that is the reason I am selling. It is $100 new. I will let it go for $65 to your door...
Buy both for $100 to your door.