Dignitary Member
Staff member
.
First check of the cams on a new property.. They were over a white salt block. Cam 1 is maybe 300 yards as a crow flies away from Cam 2 but it's across the woodlot.
This guy looks to be off to a good start.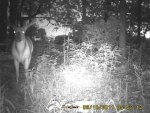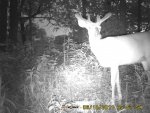 He is a little buck that bedded in front of the cam for about an hour. Amazing how small they can make themselves when they curl up in the weeds.