I always think about starting one of these and never do. We hit it a lot and it would be nice to track our hunts, lol.
Going to start it with our summer. Drew gave up playing travel ball this year. His main reason was he wanted to hunt and fish more and all of our weekends are spent at a ball field with him and Addy both playing all over. I bought us a small boat and committed to spending one day minimum per week with drew on the water. We have it pretty hard, lol.
We have caught some nice fish, kept them and ate pretty good too. We haven't caught much over 10 lbs and we always are chasing what Drew refers to as "the biggen"...a big shovelhead...he caught a nice blue and we took home some nice channels but never a "biggen".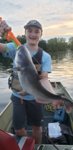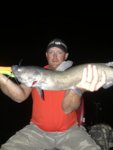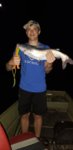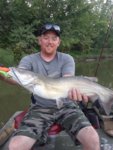 Last edited: