Please post your harvest pictures here! Simply follow the example below and post your measurements. Our numbers whiz (huntn2) will be calculating the competition scores and keeping the running team scores.
Sample Example of Harvest Pictures
Harvest Shot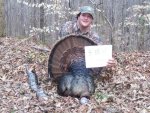 [There is no need to make a sign though]
Beard Measurement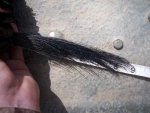 Spur Measurements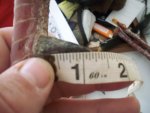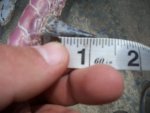 This bird with 1 1/8 spurs and a 9 inch beard would score 50 points, 20 for the beard and 15 a piece for the spurs.